LE CHAT EST DANS LA FORÊT
Curating and performance (w/ Julie Béna)




Pensée comme un cheminement, Le chat est dans la forêt se déploie sur un itinéraire - entre la station de métro « Pierre et Marie Curie » et le 27 rue Jean Legalleu à Ivry-sur-Seine où se situe l'Atelier - permettant la découverte d'interventions de 11 artistes. Néanmoins, le dévoilement des oeuvres et des performances clairsemées n'aura lieu que si l'attention spectatrice est de mise. Aucune piste ne sera donnée, aucun indice ne dénoncera leur éloquence retenue. Arrivés à l'Atelier, les oeuvres et performances seront exhumées de leurs souvenirs distraits par une vidéo réalisée au début de la mise en place de ce commissariat.

On a journey, between "Pierre et Marie Curie" metro station and Julie's art studio at rue Jean Legalleu in Ivry-sur-Seine (near Paris), Le chat est dans la forêt (The cat is in a forest) unfolds 11 artistic works. However, the unveiling of these works and performances is only possible if the viewier's attention is sufficiently acute. No leads and no index will be given. Once in the studio, the works and performances will be exhumed by a video made at the onset of the project.
Avec : Laetitia Badaut Haussmann, Virginie Barré, Julien Berthier, Nathalie Brevet_Hughes Rochette, Marie Cool et Fabio Balducci, Ângela Detanico et Rafael Lain, Mark Geffriaud, Aurélie Godard, Justin Morin, Fabrice Pichat et Charlotte Seidel.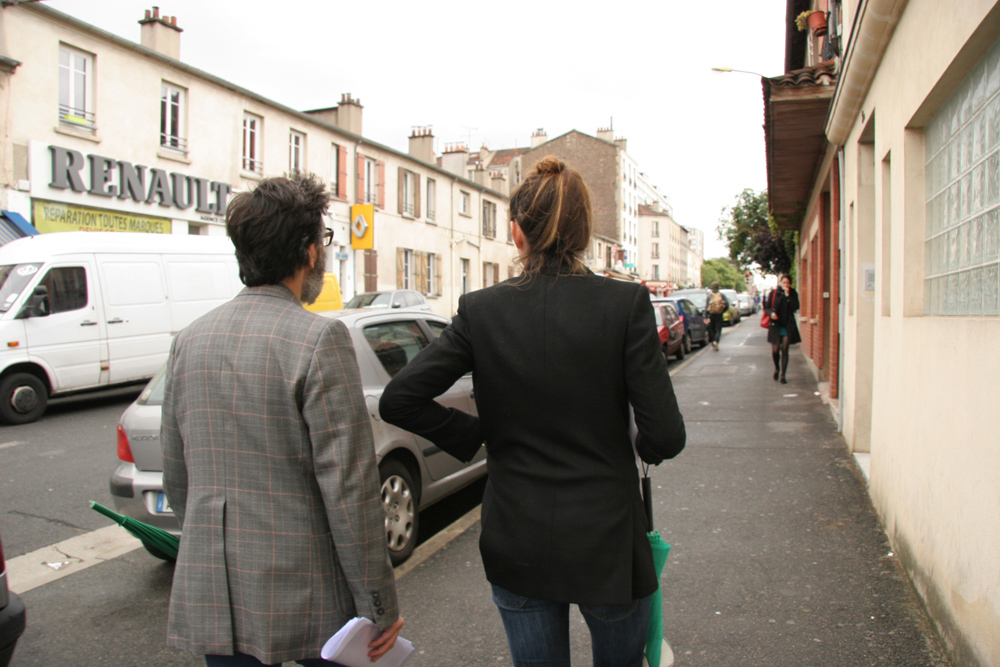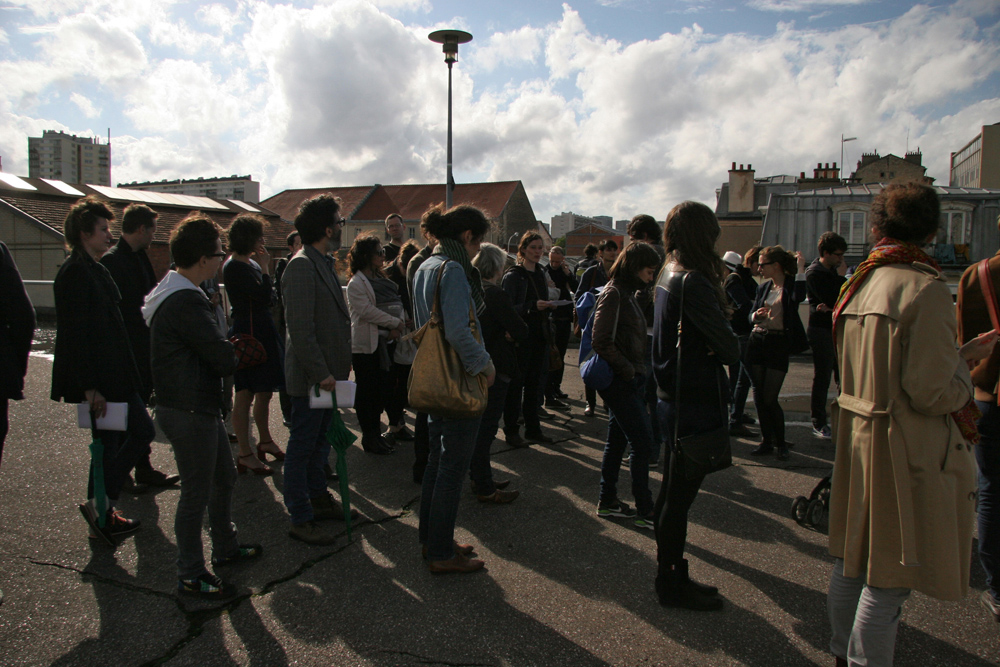 Vues de l'exposition dans les rues d'Ivry-sur-Seine et à l'intérieur de l'atelier.
Photos : Elisa Pône